"You may have 99 problems, but accounting shouldn't be one of them..."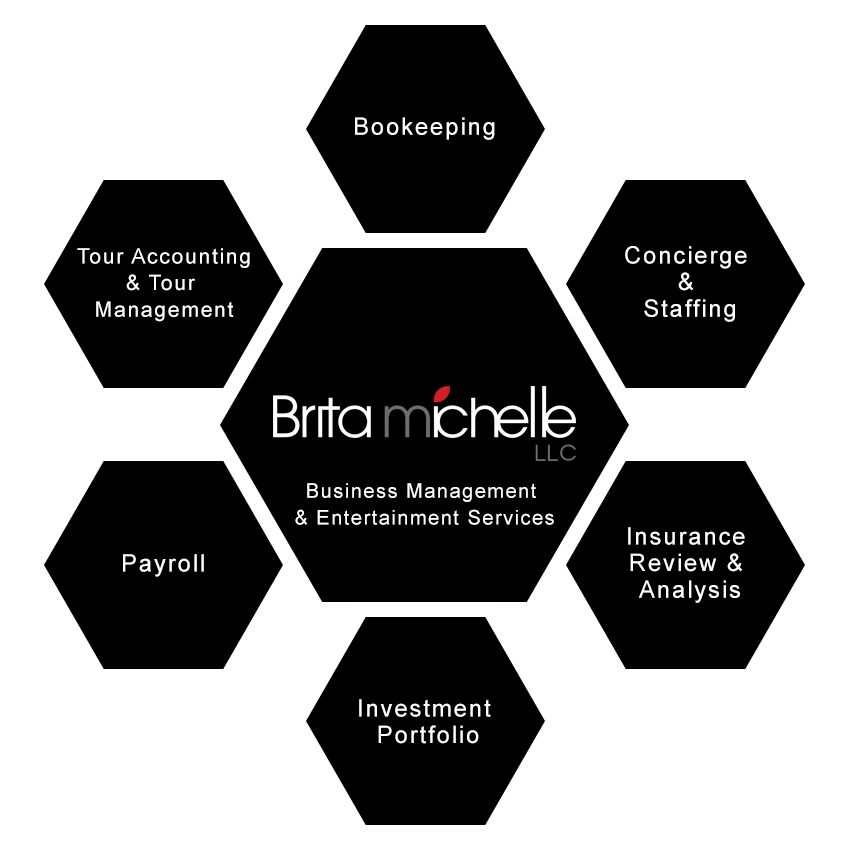 Bookkeeper:

Payment of all personal and company monthly bills and invoices on behalf of the client; Preparation of quarterly reports to be sent to a Tax Specialist/CPA* so that they may estimate taxes and prepare your annual returns
*You have the option of using our recommended Tax Specialist, Teresa Reed, CPA, or we can send quarterly reports to the Tax Specialist of your choice.


Tour Accounting/Tour Management:

International and Domestic Tour Advancement including government compliant travel documentation, visas, tour books, all travel, and accommodation.


Payroll:

Investment Portfolio:

Liaising with high-end brokerage firms to best protect your investments, building you a secure future.


Insurance Analysis and Review:

Acquire insurance from brokers who specialize in catering to Entertainment client's specific needs and maintaining all policies current so you have the peace of mind that you're always covered.